DESATURATED
Water shapes life, yet access to this resource is neither equitable nor just. Wildfires, droughts and severe floods have strained the state of California in the last decade, pointing out the limitations of territorial development that impose market logics on scarce and fragile resources. Groundwater in the high desert is rapidly extracted, feeding industrial farms, oil wells and swimming pools, all the while risking potential contamination for its thirsty users. As the scale of infrastructure modifies the geology of the state at a pace never before seen, water poses an unprecedented epistemological challenge.

From freshwater to grey sullage, dense aquifers to dry atmospheres, DeSaturated seeks to critically investigate the degrees of hydrological concentration in the high desert.

Learn more about the festival and sign up for the newsletter to find out when it is taking place at desaturatedcamp.com

WORKSHOPS
---
Space Saloon and Designers on Holiday present DeSaturated - an interdisciplinary "community-in-residence" program inviting designers, artists and researchers to address the issue of water scarcity in the context of the Californian Cuyama Valley. Daily workshops will take place with artists and designers to explore experimental methodologies that engage in collaborative design processes, including sculpture, casting, film, sound, virtual reality and performance.
Building Without Water
Office CA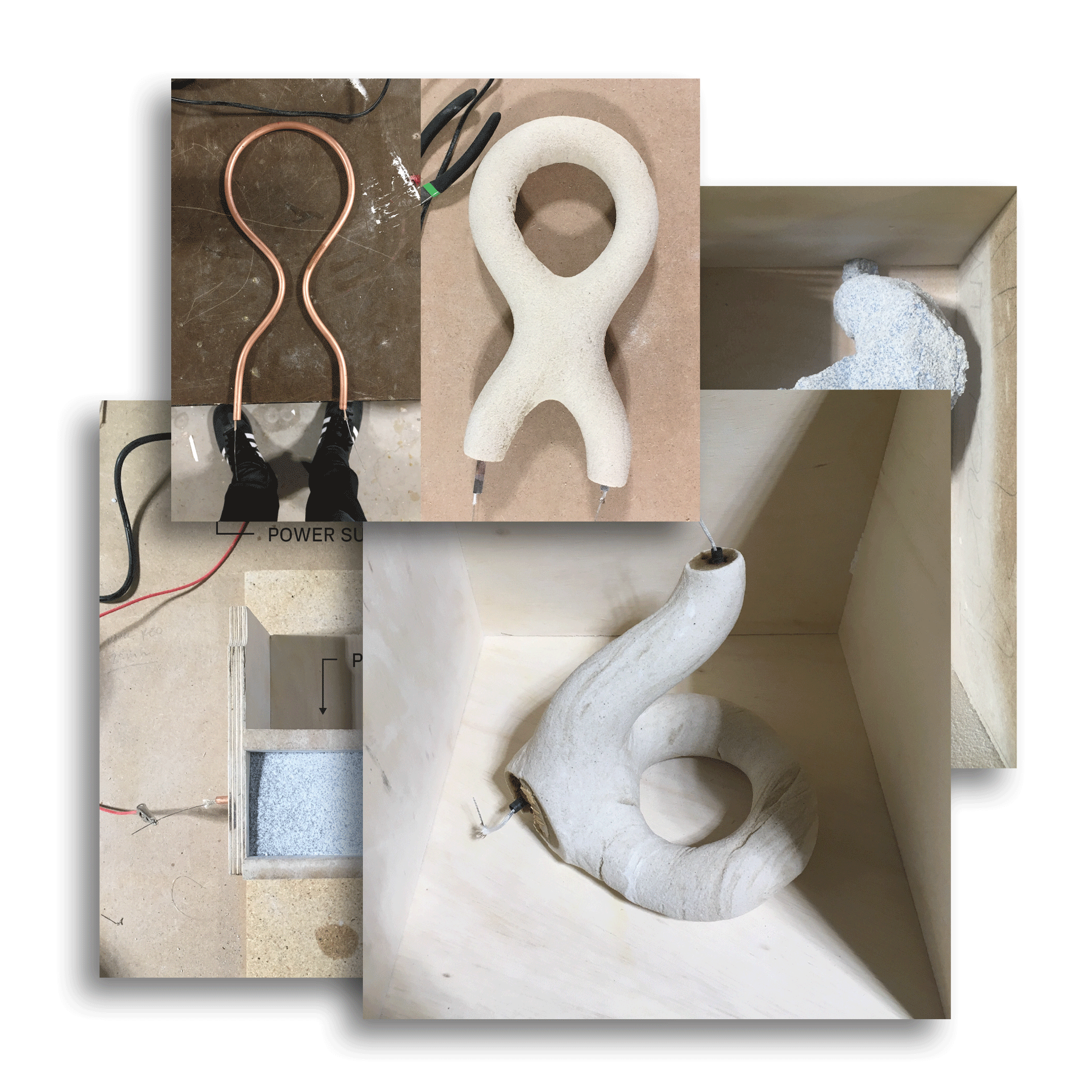 How to Blend In


Folly Feast Lab
Collective Desiccation
Lauren MacDonald
Dry/Spell
Definately Not Architecture
Space Camp 2020: No Diving
NNASA
The Sound of Rain
Daniele Frazier

PROTOTYPE
---
Our research for DeSaturated engages in the ecological, political and social narratives surrounding water use in water scarce regions, proposing alternative ways to interact with our fragile environment.

One outcome from this work is a mobile grey-water shower and vegetation irrigation system. The goal of this specific project is to conserve domestic water use, highlight the need for water reuse and showcase alternative ways to interact with our environment through demonstrative prototypes.
CURATORS


Danny Wills
Gian Maria Socci
Tom Gottelier
Bobby Petersen


TEAM
Rebecca van Beeck
Kylie White
Willis Bigelow

RESEARCH FELLOWS Josue Navarro
Juan Carlos Javier
Ezra Bard
WORKSHOP LEADERS
Galo Canizares
Stephanie Sang Delgado
Yara Feghali
Viviane El-Kmati
Daniele Frazier
Cameron Kursel
Eli Liebenow
Julia DiPietro
Brooke Holm
Deborah Garcia
Lauren MacDonald

COPYRIGHT 2020
SPACE SAL00N