.CAMP

Through a series of curated workshops held in the high desert of Morongo Valley, California, students from the Southern California Institute of Architecture (SCI-Arc) and the International Program in Design and Architecture at Chulalongkorn University in Bangkok (INDA) were trained in a combination of analog and digital surveying methods, environmental sensing technologies, hands-on building tools, and collaborative virtual design devices.
PHASE 1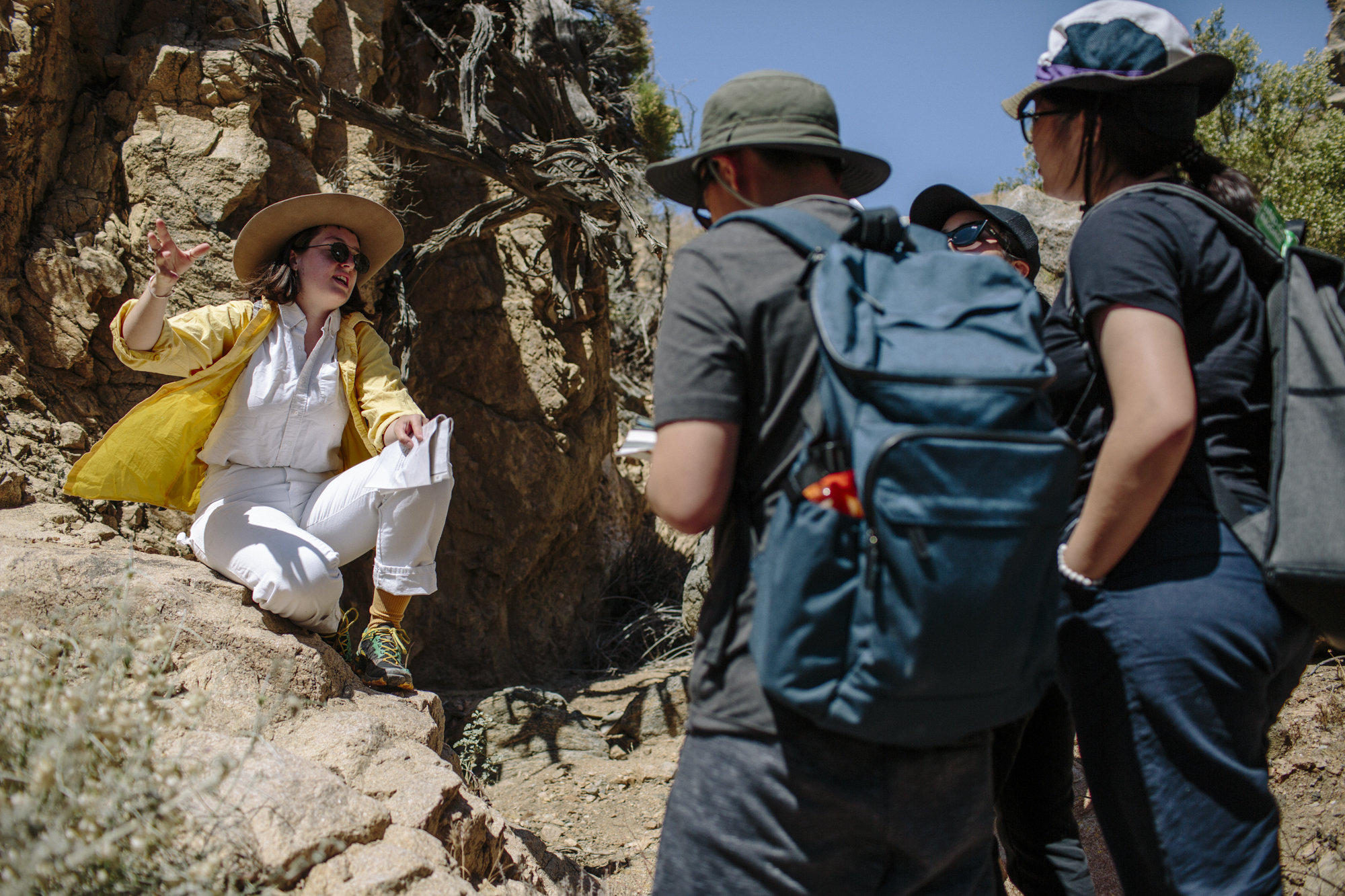 ANALYZE
Phase 1 was held on site in the high desert. A series of field expeditions and hikes took place in groups of 6 students. These performative measuring exercises, each led by an invited architect or artist, ranged in theme by element (Earth, Sun, Water, Wind, Space).

Using the various environmental data tools, the workshops focused on the collective discovery of potential sites and projects of interest. During this phase, the workshop leaders also gave lectures focused on their work and ideas.
PHASE 2
DESIGN + BUILD
Phase 2 reshuffled groups into two main project teams, each led by a combination of SCI-Arc and INDA instructors, as well as invited architects and artists. For this week long phase, teams designed and built projects which aimed to alter their surrounding environments based on a series of programmatic requirements: shelter, comfort, entertainment. Projects ranged from formal explorations to ephemeral installations which register the invisible qualities of site.

Students aquired a wide range of knowledege in building tools and construction processes. At the end of the week there was a public presentation, lecture, and concert as a conclusion to the building phase.






PHASE 3

DOCUMENT + PROCESS
Phase 3 focused on the documentation of the finished projects and sites. A series of workshops were held with filmmakers, photographers, and architectural technologists using the devices learned and refined over the first two weeks. LIDAR scanners, drones, and other sensing devices built a large collection of data sets for the students to use. A series of short tutorials taught students different software platforms for processing their collected data. Sites were reconstructed using photogrammetry, of which short video walkthroughs of the digital models were created, exploring the various layers of collected and projected data.